How many people watch Reality TV? I can tell you, A LOT of people do! Millions, actually. There are a lot of Reality TV shows out there too, but some stand out a lot!
For this Task you'll be doing a Scenery about a Reality TV Show! You can pick whichever one you like from the list below
as long as no one else has already chosen it.
Please post below the CNTM Club Topic or below this Post on which one you're doing to be sure others won't also complete it. I wanted to assign you specific ones, but I was afraid some of you may not be familiar with them, so I'll allow you to pick from a list below. :)
TASK
Create a club sceneery from/about a Reality TV Show! Make sure to think about where you are, what you're doing, and what you're wearing. Please
try
to do a pose, because while they are not mandatory, they're an important skill as a model. Change your Medoll if you need to (You can always change it right back after you're done your scenery).
Here Are The TV Shows You Can Choose:
The bold ones are ones already taken!
Survivor
-watermelon2233
The Apprentice
-pandaeyes239
The Amazing Race
-melimelia
Big Brother
Jersey Shore
Dancing With The Stars
-iswim19
American Idol
-Nickychicky98
So You Think You Can Dance
-monojoke
Extreme Makeover Home Edition
-princess_tash__
Cribs
-sunshinestreet
America's Got Talent
Hell's Kitchen
-aqua324 (Or a popular Cooking Show)
MasterChef
-alexotsiaki
The X Factor
-gghgfhjg
Mythbusters
Ghost Hunters
Pawn Shop
Cake Boss
-carleit
LA Ink
If there is one you want to do which isn't on the list contact me and ask, I'll approve it, or if I don't know it I'll have to ask you to pick a different one.
Good Luck! Task due next Tuesday!
November 2nd
GOOD LUCK!
~Carolyn Salt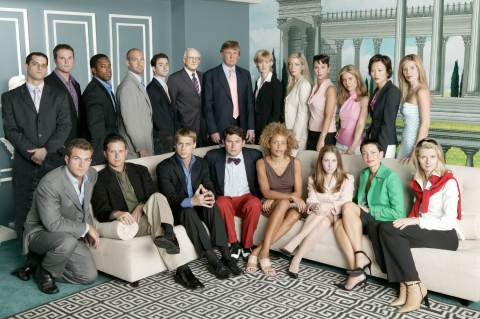 Also, due to being busy iiDorkieDino dropped out of the competition.